Designed to break trails and get you to the peak

Our Backcountry Collection offers our most aggressive traction without sacrificing comfort and control. Delivering the performance, traction, and durability required to explore the untouched winter landscapes. Forge your own path, explore remote trails, and embrace the beauty of the outdoors.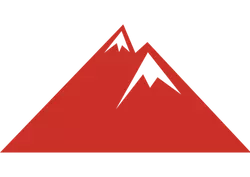 Our Backcountry Snowshoes are engineered to accommodate a wide range of backcountry adventures. Whether you're embarking on a day-long winter hike, snow camping, or traversing challenging terrains, our backcountry collection provides the versatility you need. They offer ample surface area for maximum floatation, distributing your weight evenly and minimizing fatigue, so you can enjoy your outdoor winter pursuits to the fullest.
FLEX VRT
The Flex VRT is our premium composite deck snowshoe designed to deliver high quality performance for backcountry exploration.
The DynamicFit™ 2.0 binding features the BOA® Fit System which evenly distributes tension around your boot, combined with EVA foam for the ultimate comfortable and precise fit. The Flex Torsion Deck technology allows for a natural stride from heel to toe absorbing impact to reduce the amount of stress on joints. At the same time the FLEX tail engages the built in tail traction, keeping the snowshoe tracking and underfoot, making descents a breeze.
This deck provides just the right amount of rigidity for side hilling while conforming to the terrain. Paired with aggressive Traction Rails and the Viper™ 2.0 crampon this snowshoe bites into any snow conditions. Engaging the ActiveLift™ 19° heel lift this becomes a mountain climbing machine.
FLEX ALP
Uneven and sidehill terrain are no match for the Flex ALP's Torsion Deck™ technology that allows torsional articulation throughout the body of the snowshoe to enhance traction and preserve your natural gait. With the micro-serrated Traction Rails, Viper™ 2.0 toe crampon and built in tail traction pins this snowshoe has grip in even the most technical terrain.
Getting in and out of these snowshoes is easy and intuitive thanks to the ActiveFit™ 2.0 binding. Featuring an easy to grip TPU cinch strap which reduces friction and ice buildup and our EZ Heel Buckle, this binding holds your foot securely while allowing for a quick entry and exit.
Finally, the ActiveLift™ 19° heel lift provides extra support on steeper ascents making the Flex ALP a go-to for backcountry travel.
MOUNTAINEER
Easily access the backcountry with the Mountaineer, our classic tubular frame snowshoe for go anywhere, do anything versatility.
Aggressive traction is provided on two fronts by the eight teeth of the Anaconda™ toe crampon backed up by enhanced downhill braking from the Python™ heel crampon. The ActiveFit™ 2.0 binding brings comfort, security and ease-of-use with a TPU cinch strap that reduces friction and ice build-up, and the single-handed convenience of the EZ heel buckle. The Mountaineer's design is rounded out with the ActiveLift™ 19° heel lift to reduce calf fatigue and tendon strain on the steeper ascents encountered in backcountry terrain.
SHOP ALL BACKCOUNTRY SNOWSHOES